REGISTRATION NOW OPEN
Virtual Conference – October 21–22, 2023
About the Conference
The Superbones Superwounds Fall Virtual Conference is geared to the top podiatric surgical and wound care practices. This important conference will be taught by our nation's top key opinion leaders from leading teaching institutions from around the country and past presidents of APMA and ACFAS. The education focuses on evidence-based and best practices for utilizing the latest surgical procedures, advanced wound care technologies, vascular interventions, as well as dermatology of the lower limb, biomechanics, practice management, amnio/cellular therapy, off-loading and compression therapy techniques that you can take back to your offices and begin offering to your patients on Monday morning. Podiatrists find PRESENT virtual conferences to be an inexpensive and convenient way to earn their CME credit without the need to leave their homes. Complete an easy-to-use attendance verification twice each day, and post-event survey, to earn all 16 CME credits and 2 ABPM MOC Category 2 points.
Conference Co-chairs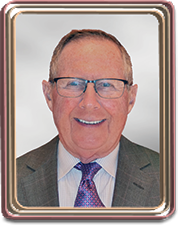 Harold Schoenhaus, DPM
Chairman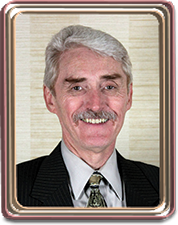 Robert Frykberg, DPM, MPH
Co-Chair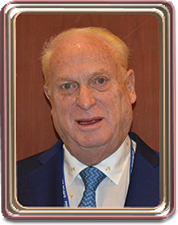 Stanley R Kalish, DPM
Founder
What Past Attendees of PRESENT Virtual Conferences are Saying
I think this was the best virtual seminar thus far. Finally putting all the pieces together. I like that I can start at a time that is good for my schedule, I can pause if I get interrupted and go back if I missed something.
Danalynn Guasteferro, DPM


Great topics, great speakers, great platform. I was able to work and still managed to keep up with lectures. Also with knowledge that I can go back to listen again. Thanks!
Lorna V Walters, DPM


This virtual conference was very affordable, accessible and convenient as it was mostly on a weekend. The guest speakers were experts in their fields and gave excellent lectures. I hope to attend more of these conferences in the future.
Elaine Danial, DPM


I would highly recommend the Present Podiatry seminars. The content was excellent, up to date, with top notch speakers. Also the ease of access was excellent and fulfilled all my CME needs.
Brent Lane Rubin, DPM


Third conference I have attended and plan to attend subsequent ones! Easy to listen to lectures on-the-go, in the office, in the car and topics are varied and informative. Great conference!
Nisha Bala Krishnan, DPM


Exceptionally well presented lectures and format of seminar. I would highly recommend this program.
Gary Schattschneider, DPM


Excellent lectures, easy web access...overall this is a great way to get your CME's.
Mark Nathanson, DPM


Great conference this year and I will definitely be attending more! I like being able to pause the lecture at my leisure if necessary. Also, the live Q&A sessions are super great and should continue.
Christopher Anna, DPM


CME Information
Approved for 16 CECH/CME/CE Credits and 2 MOC points.
The American Board of Podiatric Medicine (ABPM) has designated this conference for 2 hours of Maintenance of Certification (MOC) Category 2 points
Fees
Now until October 6, 2023 - $349
October 7 – October 22, 2023 - $399